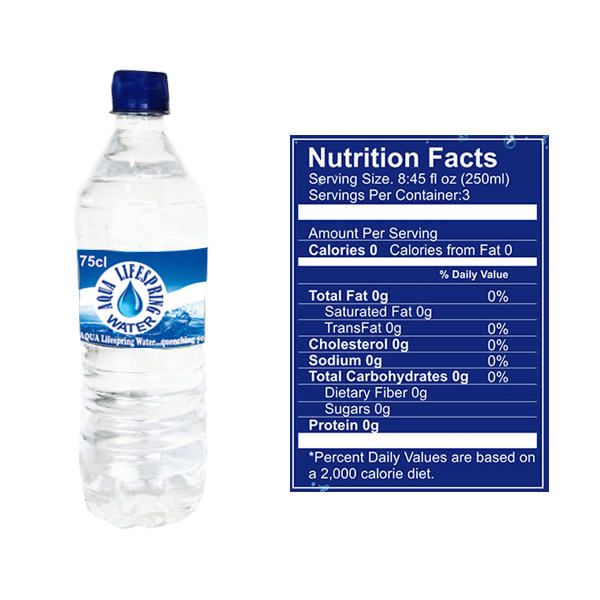 ---
Aqua Lifespring Water
...refreshingly pure
Aqua LifeSpring(TM) water is a registered trademark, produced and bottled by Hilcrest Networks & Integrated Services Ltd.
Our vision is to make available to the general public at a very affordable rate, purified natural water containing only natural salts and minerals as extracted from the protected deep ground source, apply our best in class technologies including the Reverse Osmosis and other state of the art Filtration/Testing facilities aimed at quenching always the thirst of our teeming and esteemed customers, thereby promoting a healthy lifestyle.
With no artificial minerals injected into our water, we are committed to local and international standards and specifications.
Whether you need water for your home, office, restaurant, school, supermarket, hotel, gym or event, we can provide you with the highest quality purified water available. All our purified water and distilled water is filtered and bottled using only the highest standards.
Each bottle of water contains water and only water!
Avoid nasty chemicals and contaminants that are sometimes present in other water sources. Take advantage of our natural purified water and distilled water options today.
Available in 50 cl / 75 cl / 1.5 Litre / 19 Litre
Enjoy great savings when you order Aqua Lifespring Water online.